Vivaldi is a freeware, a chromium based cross-platform web browser developed by Vivaldi Technologies and has a large community but the market share is not as big as IE, Firefox or Chrome, however the new release brings a lot of useful function in his updated Web Browser. So you should not underestimate this Browser alternative.
You can download the latest release from their official landing page for all supported platforms like Windows, Linux or MacOS. The integrated updater should already show the new update or within the next hours.
Notes with improvements
Vivaldi's Note function is quite useful and it got a new feature – Markdown. Notes are useful as you can write them in the left-hand column while you research the Web, add a screenshot of the site you are browsing and even capture a selected area of text. The new version now allows you to work natively with Markdown which is also used by GitHub and several other projects, platforms and applications. So you don't have to use any external extensions or scripts anymore in order to use it.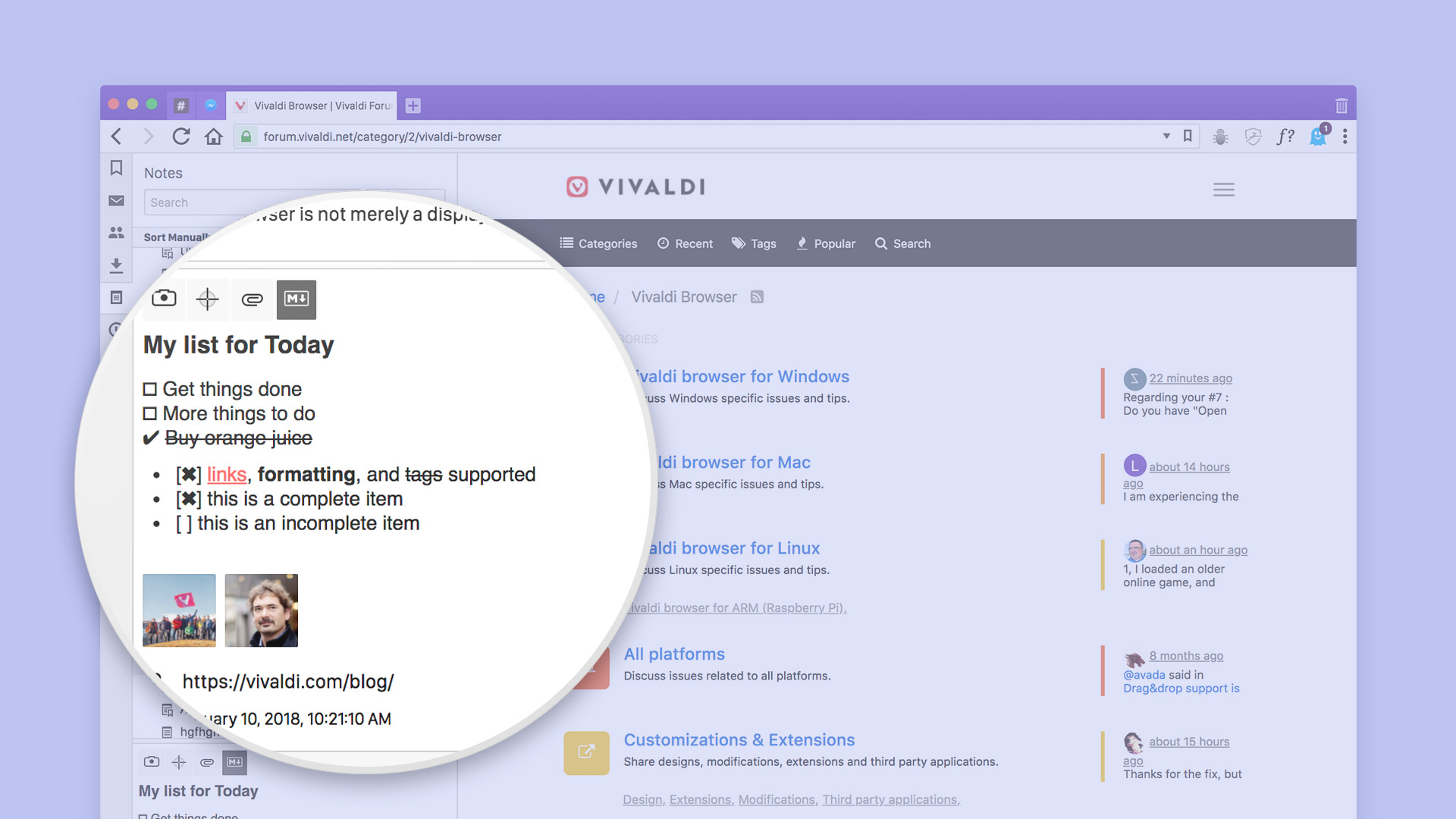 Vertical reader mode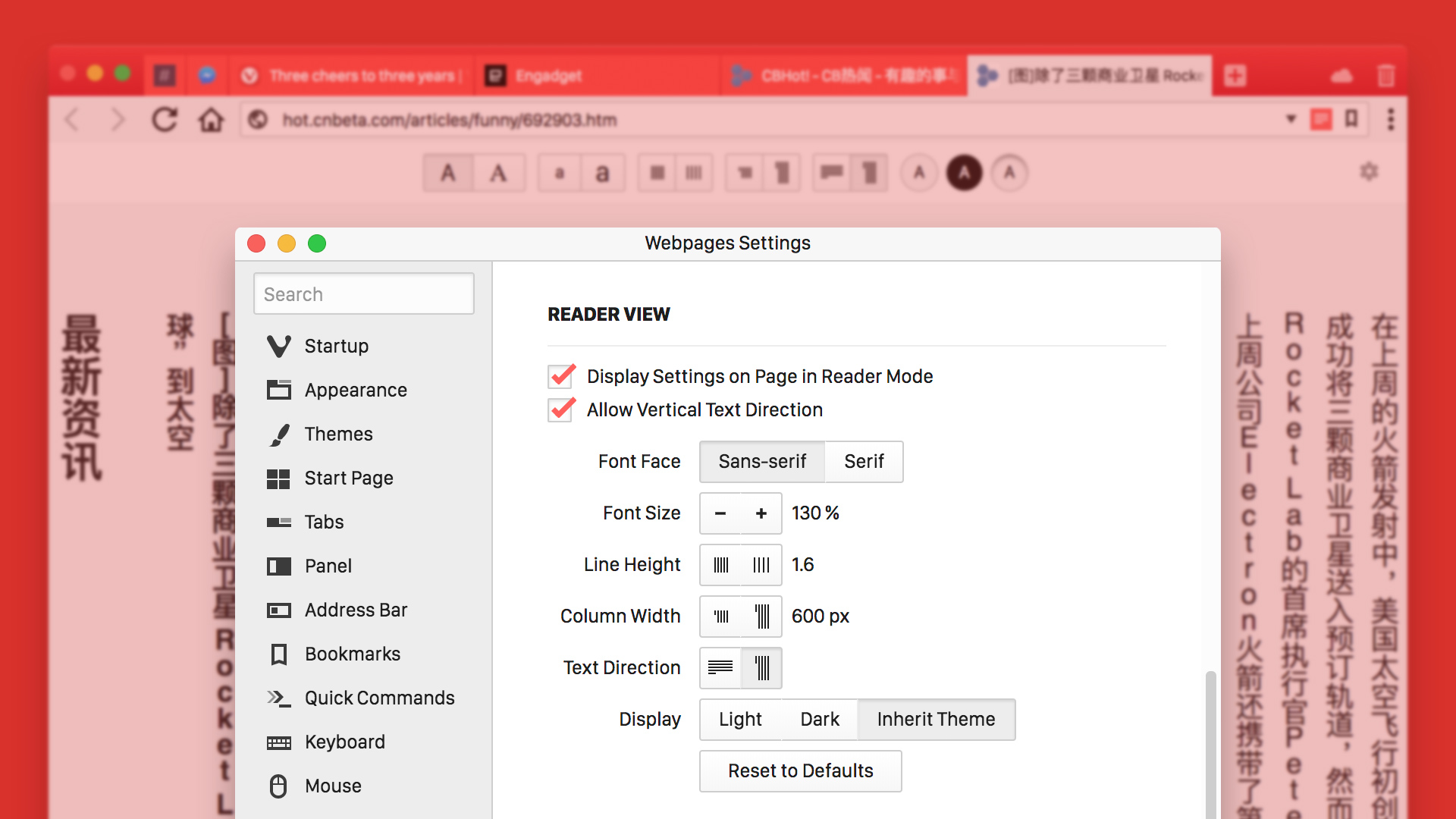 The new reader options now allows you to quickly change the font size, adjust the line height and column width. It addition you can switch to a dark or light background.
Re-arrangeable Web Panels
Via Drag & drop it's now easy possible to re-arrange the little web panel functions how you like it. No other Browser (as for now) does support this and it helps to increase the usability of the Browser.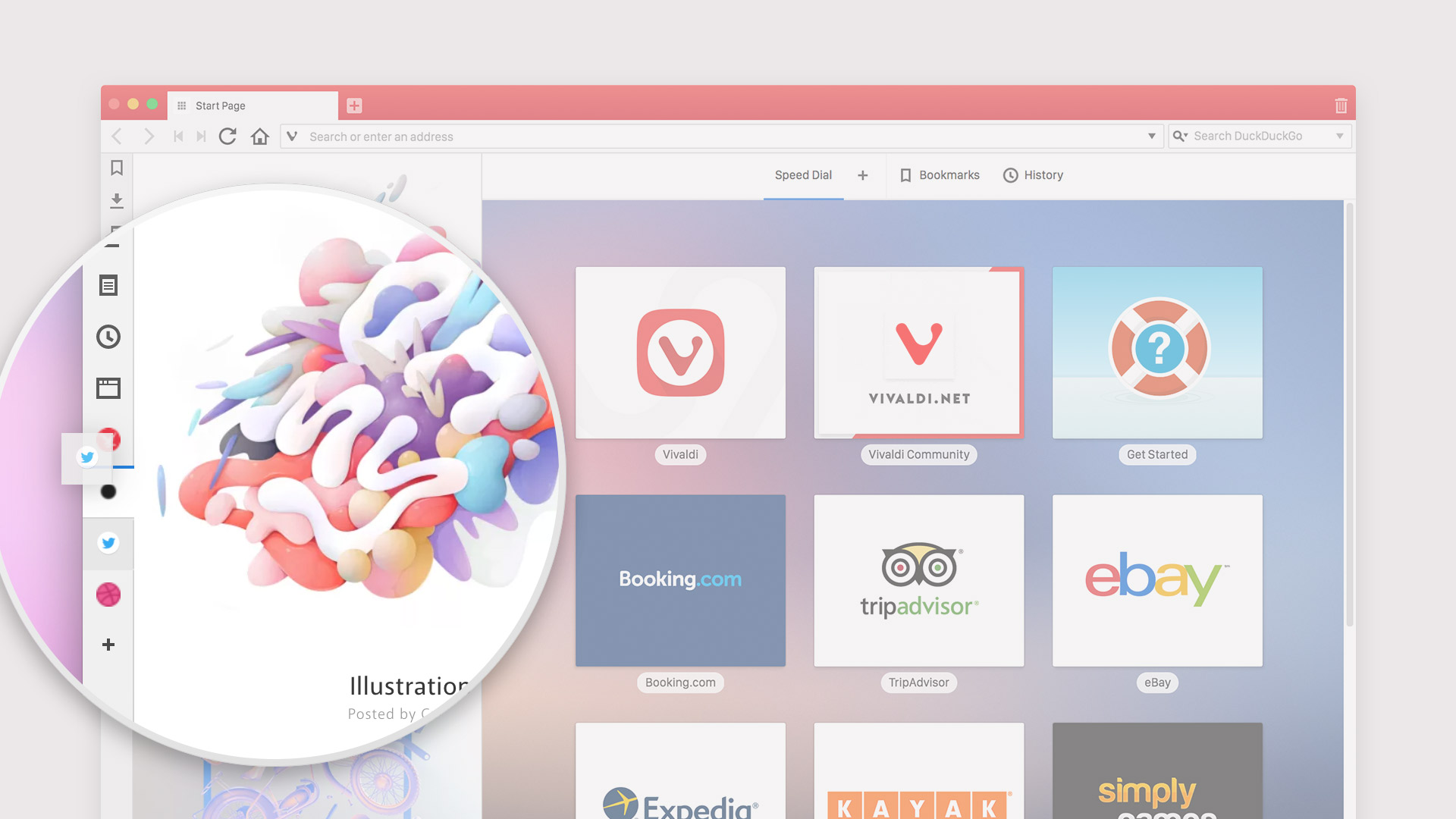 The search engine got a similar feature, you can now sort the search engines.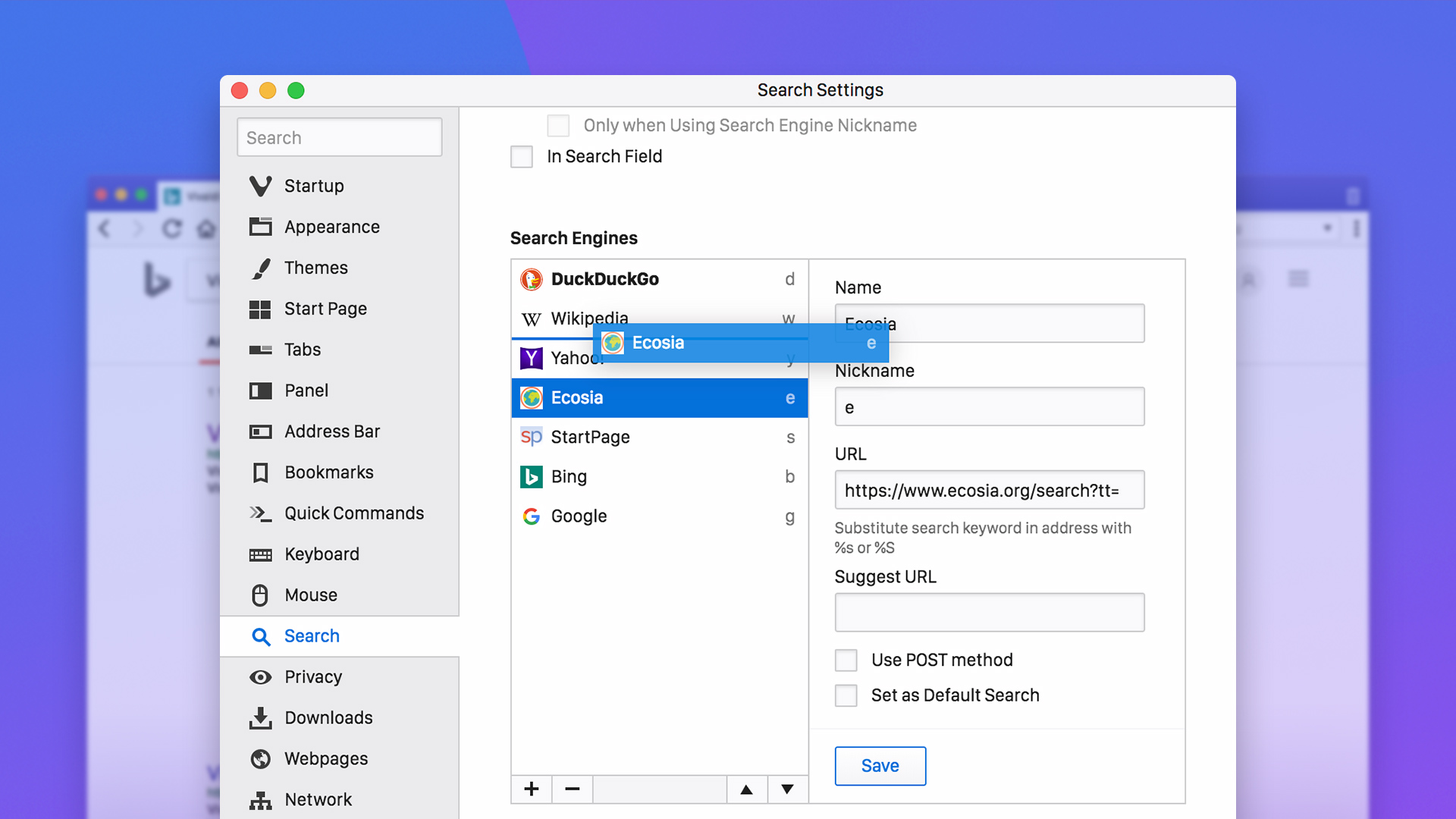 The new features are introduced in a YouTube video. It shows all new changes in action.
Changelog
New features
[New] Vertical Reader Mode for CJK users (VB-31914)
[New] Markdown editor for notes
[New] Web panel order now can be changed(VB-18427)
[New] Change order of search engines (VB-14147)
Fixes
Platform
[Linux] Create a new Vivaldi Package Composer KEY04 and add it to packaging (VB-36114)
[Linux] Warn users if they do not have a suitable ffmpeg lib for proprietary media (VB-36111)
[Mac] Redo shortcut does not work (VB-33192)
[Mac] Vivaldi launches with maximized window (VB-35034)
[Mac] Vivaldi leaves fullscreen mode when double clicking tab bar (VB-35667)
[Windows] Visually switches from normal to maximized window state during startup (VB-35844)
Bookmarks
[Bookmarks panel] Incorrect margin for Bookmarks editor panel (VB-36055)
[Bookmarks] Bookmark description editing (VB-36146)
Settings
[Settings] Active tab reverted to "Startup" when zooming (VB-34481)
[Settings] Remember settings popup size and position (VB-12006)
[Settings] Settings window lacks minimum size (VB-36259)
[Settings] Startup pages are lost (VB-35003)
Dev Tools
[Dev Tools] Dragging tab out of window crashes if DevTools open (VB-36133)
[Dev Tools] Make sure all devtools instances connected to a window is closed when the window closes (VB-35639
Search Engines
[Search Engines] Reused string in delete search engine confirmation popup (VB-36145 )
[Search Engines] Vivaldi gets frozen when the search engine is changed (VB-36467 )
Keyboard Shortcuts
[Keyboard Shortcuts] Closing a tab with the keyboard shortcut Numpad0 does not work
[Mac][Shortcuts] Paste as plain text keyboard shortcut does not work (VB-21596 )
Reader View
[Reader mode] Reader view settings buttons don't disappear after leaving the page (VB-33516 )
Panels
[Panels] Quick commands can be activated while editing a tree element (VB-35551)
[Window Panel] Active tab low contrast in Window Panel for dark themes  (VB-34873 )
Notes
[Notes] Vivaldi crashes when copy/pasting notes folder that contains several notes  (VB-35412)
Tabs
[Tab bar] Title and Tab bar double-click (VB-35702)
[Tabs] Pin tab selection by shortcut (VB-35030)
[Tabs] Tabs do not rearrange  (VB-29560)
Themes
[Themes]Prevent Theme Scheduler from stealing focus  (VB-21252)
[Themes]Support for power events in Theme Scheduler  (VB-30301)
Other Fixes
 [Address bar] Make Alt + up/down jump to next/previous address bar dropdown section  (VB-35998 )
 [Address field] Permission icons in address field have no tooltip  (VB-27655)
 [Installer] 'Register standalone Vivaldi' meaning too ambiguous  (VB-35307)
 Deleting download breaks keyboard navigation  (VB-34417)
 Webpages font settings reflects UI fonts  (VB-34631)
 Panel animates when window opens  (VB-34529)
 Reduce page load progress updates  (VB-34591)
 Updated Chromium to 64.0.3282.121
 Updated translations
Closing Words
Vivaldi is a real alternative because it offers some useful and unique features which helps you to work with your Browser. The entire project is in my opinion underrated and it lacks of manpower which results in a slow develop process, security friends would say it's 'behind' others which is not incorrect when it comes to this aspect, on the other side it offers some really cool features, I like the Notes thing, which reminded me on the Windows Gadgets from Vista or several extensions.
What do you think about Vivaldi? Can it compete against Opera and other Browsers?